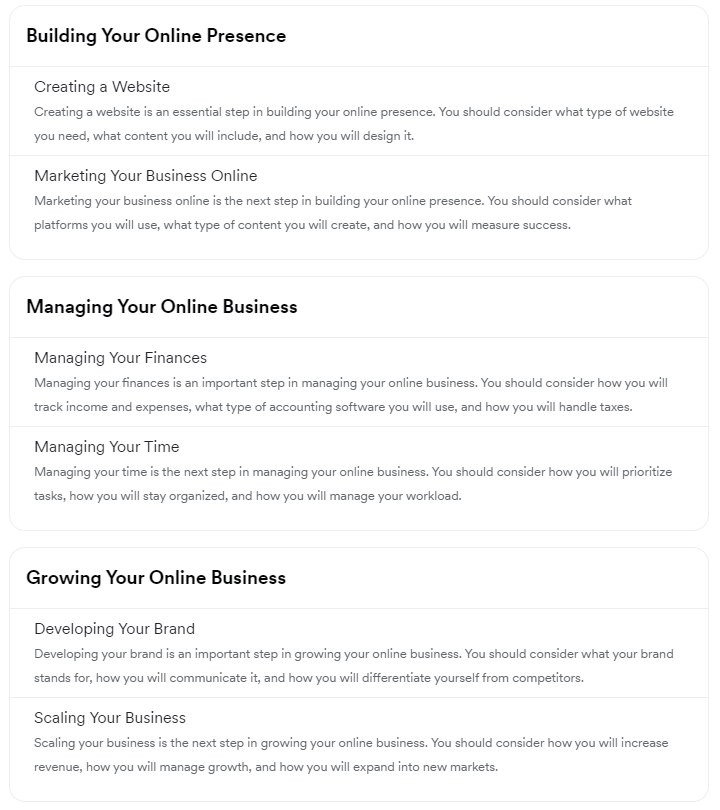 Have you ever had a good idea and wanted to monetize it? Today I'll share some tips and best practices on taking that knowledge and turn it into a digital course that can provide some extra income in 2023!
I am a HUGE advocate of Digital Courses and they have changed my life both as a consumer and a creator.
In my first 'real' online business back in 2005 selling automotive racing products, I learned the ropes of selling online, but eventually the business crashed because I was selling merchandise that anyone can sell, thus it became a race to the bottom on margins.
The cool thing about monetizing your knowledge is it can be scaled infinitely and your personal brand is something that can't be taken away.
Yes there will be others teaching what you know, but not in your unique way, also you can cultivate a following and provide solutions (or expose problems) that your audience might not know they had.
Here is a really cool AI tool that can help you take a topic...